Graduate Program
Welcome prospective and current graduate students.  The Civil and Environmental Engineering Department at the University of Maine is proud of its nationwide prestigious Graduate School.  We are striving for succsess with our established Graduate School learning outcomes.  A brief description of our key specialization areas follows.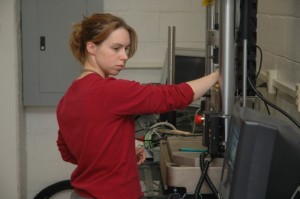 Specializations
You can start the application immediately within this page (left side).  Deadline is January 15th for the incoming fall semester.
Graduate Student Resources
Job Openings
Available positions for MS and PhD candidates in Transportation Engineering . Contact Dr. Shirazi at shirazi@maine.edu
Available position in coastal engineering, see Graduate Research Assistantship in Coastal flyer. Contact Dr. Huguenard at  kimberly.huguenard@maine.edu.
Useful Umaine Links
Questions can be directed to cie.graduate@maine.edu