Sunil Bhandari, Ph.D.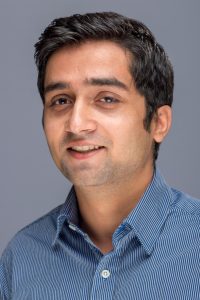 Assistant Research Professor
225 Advanced Structures and Composites Center
35 Flagstaff Road,
University of Maine
Orono, Maine 04469-5711
Phone: 207.581.2402
Email: sunil.bhandari@maine.edu
Education:
Ph.D. – Civil Engineering
University of Maine, 2021
M.Sc. – Civil Engineering
University of Maine, 2017
B.Eng. – Civil Engineering
Tribhuvan University (Nepal), 2012
Research Interest:
Dr. Sunil Bhandari has experience in computational modeling, structural analysis, extrusion-based additive manufacturing of polymer composites, large-format 3D printing, and experimental characterization of polymer composite materials. His research interests are:
– Application of additive manufacturing for the design and manufacture of civil engineering structures.
– Numerical modeling for structural analysis and design of polymer composites.
– Modeling of the additive manufacturing process for predicting part performance.
– Use of polymer composites in civil engineering structures for rehabilitation and resilience to climate impacts.
– Durability assessment, repair and recycling of additively manufactured thermoplastic polymer composite structures.
– Structural designs utilizing renewable and/or recycled polymer composite materials.
For more information including publications, please reference his google scholar.