Jeffrey T. Aceto, P.E.
Jeffrey T. Aceto, P.E., LEED AP, CPESC
Adjunct Instructor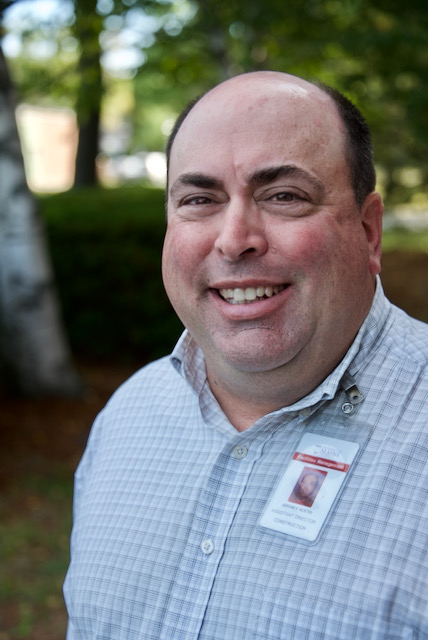 Senior Civil Engineer
SMRT Architects & Engineers, Inc.
277 State Street
Bangor, ME 04401
Ph:  (207) 321-3829/ Cell (207) 650-5674
email: jeffrey.aceto@maine.edu
Education:
B.S. Civil Engineering
Lafayette College, Easton, PA, 1984
Courses:
CIE 394 Civil Engineering Practice
CIE 413 Project Management
Experience:
Mr. Aceto's career as a civil and environmental engineer includes over 37 years in planning, design, construction, and permitting as a consulting engineer with multiple private firms, as a U.S. Army Corps of Engineers officer, and in facilities management. His facilities management experience includes serving as the Director of Facilities at the Maine Maritime Academy in Castine, ME. Prior to that position, he was the Assistant Director of Facilities Management for Capital Planning and Project Management for the University of Maine System where he was responsible for capital construction at all seven campuses and associated properties. Mr. Aceto's consulting experience includes 24 years with multiple private firms and qualifications in many civil engineering disciplines including site development, environmental permitting, solid and hazardous waste, wastewater, water, transportation, stormwater management, and geotechnical engineering. He is a licensed Professional Engineer in Maine and other states, a Certified Professional in Erosion and Sediment Control, and a Leadership in Energy and Engineering Design Accredited Professional. Upon graduation from Lafayette College, he was commissioned in the U.S. Army and served active duty as a construction officer with a heavy construction battalion. Mr. Aceto's first practical engineering experience was at the University of Maine through a summer internship in the Engineering Services office at the Physical Plant (now Facilities Management).