Linfei Li, Ph. D.
Assistant Research Professor of the Advanced Structures and Composites Center
312 Boardman Hall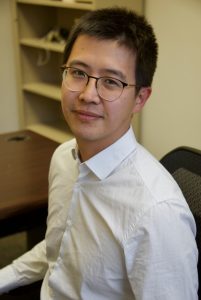 University of Maine
Orono, Maine 04469-5711
Phone: 207.581.2171
Fax: 207.581.3888
Email: linfei.li@maine.edu
Education:
Ph.D. – Civil Engineering
University of Colorado Boulder, 2019
M.S. – Civil Engineering
University of Colorado Boulder, 2014
B.S. – Civil Engineering
Qingdao Technological University (China), 2011
Research Interests:
Dr. Li has 10+ years of research experience in the areas of infrastructure durability of cementitious
materials, nanomaterials application in concrete, and cement-alternate low-carbon materials. His
research methodologies include, but are not limited to experimental study as well as modeling
development. Before joining UMaine, Dr. Li was serving as a postdoc at the University of Colorado
Boulder, and an R&D director at Prometheus Materials. His research interest is mainly about:
Developing bio/cement-based low-carbon building materials
Exploring the nanomaterials application in concrete
Extending the service life of infrastructure
Predicting the lifespan of concrete structures through the THMC model
3D printing concrete technology
For more information including publications, please reference his google scholar.